Ancient Forest is a Location in Monster Hunter World (MHW). Different areas of the game have a different look and feel, map and special unique monsters that spawn within them.
Ancient Forest (古代樹の森) is a brand new location that has been shown in early gameplay videos. It is a lush and leafy setting full of monsters and resources to harvest. A vast forest that supports a complex ecosystem. A network of trees stretch high into the sky, creating the ancient tree that looms tall over the rest of the forest.
Ancient Forest Quests
There are several quests that take you to this destination:
Ancient Forest Monsters
The Monsters that inhabit the Ancient Forest are:
Large Monsters in Ancient Forest
Ancient Forest Hazards & Materials
You will find the following Materials for harvesting in this area:
You will find the following hazards:
Ancient Forest Screenshots & Videos
Screenshots and images of this area, as well as location videos go here.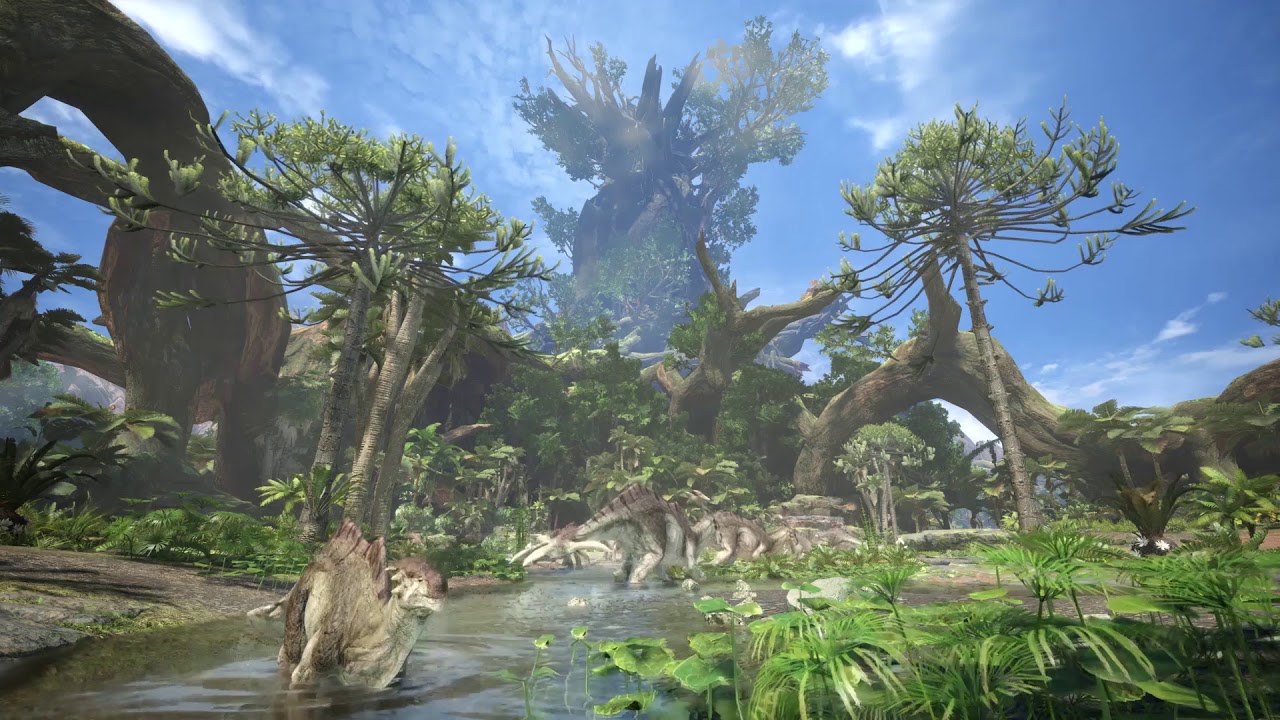 Ancient Forest Location Map